Volunteering at PawPrints Cat Rescue includes many different things. Helping out at the Cat Rescue itself, cleaning cat pens and socialising with cats to fundraising at local supermarkets and helping at other fundraising events. DIY skills greatly appreciated!
Cat Socialising (Kitty Cuddling)
Fundraising (galas and trolley banks)
 DIY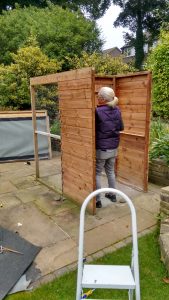 Having FUN at the Rescue!