It's been a sad but happy week here at Pawprints as we waved goodbye to 2 of our kitten residents and welcomed even MORE newbies. PLUS a monster has entered the rescue.
BYE BYE BOYS
The last of Ariel's kittens, Scaramouche (now Sammy) and Galileo (now Hershel) have gone to their new forever homes. We have had these two since they were 8 days old, alongside their siblings Figgy and Richard. That means ALL of Ariel's babies and Ariel herself are in 5 start forever homes! Bye bye babies we will miss your cheeky faces so much x
MEET THE MONSTER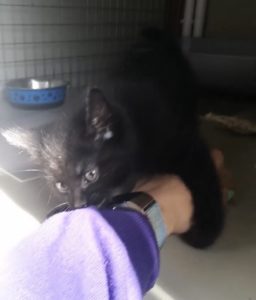 Little black panther here thought one of our volunteers arms was a great toy! This newbie was a result of irresponsible owners not getting their cat spayed. As cute as mini panther is and as much as we love him there are far too many kittens being born on the streets and too many female cats suffering because their owners are not taking care of them. Keighley cat care and Cats Protection both offer £5 neutering. There really is no excuse. This cutie will be going for his vaccinations soon and neutering as soon as he's old enough. He will be up for adoption very soon.
MEET FIFI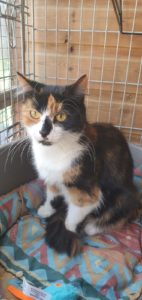 This stunning girl has also arrived at the rescue. She was found as a stray and handed in along with her 2 kittens.
STELLA AND BABIES
Our beautiful Stella and her babies have now gone to a foster home. This blog update is currently being created by their foster mum while she has a very mini black panther walking over the keyboard. They are currently taking visitors at their foster home in Bradford, however they will not be available until the end of October, when they are old enough to leave mum and are fully vaccinated, providing they get the all clear from the vets. They are able to be reserved. If you are interested in Stella or her babies please get in touch via our facebook page or get in touch directly with their foster mum Sarah on 07725876039 to arrange a visit.

HELP NEEDED
The rescue is currently overflowing with cats and kittens. We are in desperate need of experienced fosterers. If you have experience fostering cats, can provide references and would like to foster for us, please get in touch we would love to hear from you.