Pawprints is a non profit rescue that receives no local or government funding. Each year our vet bills run well into the thousands and every year, with people tightening their belts, it get harder to raise the funds to cover the costs.
Our vet bills are our biggest concern. A lot of the cats that come into our care have been badly mistreated, neglected and abused. Most have been living on the streets for years. Almost ALL of the cats that come in have never even had the basic vet care that should be mandatory for every cat, such as neutering, vaccination, microchipping and flea and worm treatment. Just this basic package of care costs us in excess of £100 per cat.
On top of that the cats often need additional treatment such as dental work, which without they will suffer greatly and lead to blood poisoning which can kill them. Dental treatment costs £250+ per cat and that's just the starting price! The pain relief alone after an operation costs £28 for less than a weeks supply.
If a pregnant cat comes into our care then we will also be paying for additional care for mum cat as well as her kittens. A standard litter of four will cost us £750 minimum and that's if they are born healthy. A lot of the cats come in with their kittens who are just days old and have been born in garages, under bins and in sheds. This means they have usually got cat flu or ring worm or other infections. This means that for just 1 mum cat and her kittens vet bills will easily run to over a thousand pounds. And that is before we add in food and litter costs.
Anything you can spare to help the cats in need will be very much appreciated.
Here is what your money can help us with: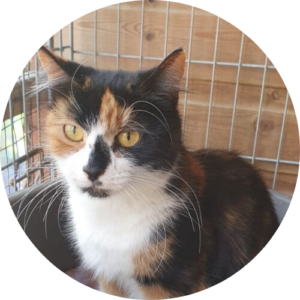 A donation of just 70p will keep cats like Hazel's tummy full for the day. £4.90 would keep them full for a whole week!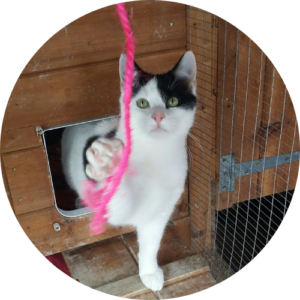 Just one box of cat food for £3 dropped off at one of our donation bins will buy ALL of Kuba's food for the next 4 days!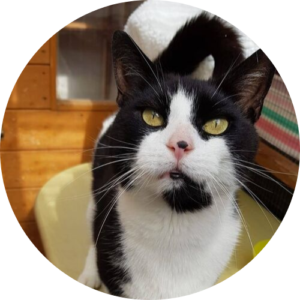 If just 2 people give just £5 we can buy enough litter to keep cat like Sniffs and all the cats at the rescue fresh and clean!
Can you help them? Every single penny you give us goes on the cats in our care. Not one volunteer is paid for their time, they give it voluntarily and in fact often spend their own money buying essentials for the cats when things are tight.
How you can donate: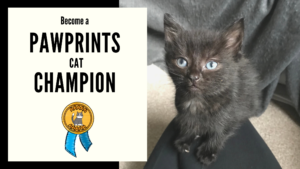 Become a Pawprints Cat Champion by setting up a regular monthly donation so we can continue to get cats off the streets and into loving homes. E-mail us on pawprintscatrescuebfd@gmail.com for our details.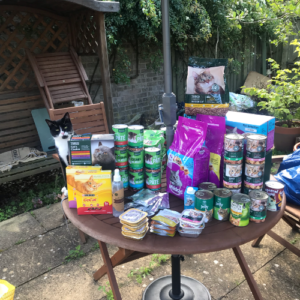 You can donate food via one of our food bins at Asda Rooley Lane, Tesco Canal Road or Tesco Great Horton. Alternatively you can donate food and litter directly to Pawprints Cat Rescue at 27 Deneside Mount, Bradford, BD5 9QF.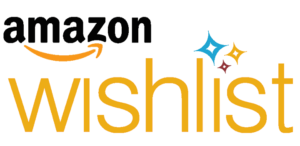 Not local to Bradford or can't get to one of our bins? You can send food directly to us via any online retailer to Pawprints Cat Rescue, 27 Deneside Mount, Bradford, BD5 9QF. You can also donate via our Amazon Wish List by clicking here.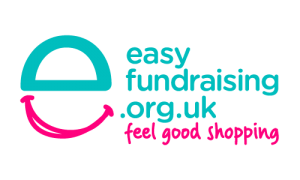 Easy fundraising means we can raise money for our cats and you don't have to spend a penny! Just register for a free account here and every time you shop a commission of your order will go to Pawprints.
However you choose to donate or however much you choose to give. A HUGE thank you from everyone at Pawprints and a huge thanks and purrs from the residents!