You may have noticed the sites changed just a bit! The new look site will be bringing you all weekly updates, success stories so you can see what happened to our Pawprints residents after they left the rescue and went to their forever homes as well as giving you all a peek behind the scenes of the rescue.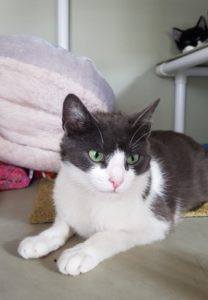 First of all though we would like to welcome Stella to Pawprints. Stella came to us last week after she was found living in a garage in Leeds with her 2 feral kittens. Unfortunately Stella is already heavily pregnant, so we will be welcoming babies any day now.
We would also like to give a Pawprints welcome to Dodie, Pinky and Junior who have all entered the rescue in the last week. Pinky and Junior arrived together after their owner could no longer care for them. Dodie has been living on the streets for the last 4 years! Fortunately he is now safe with us and will soon be ready for his new start in life.
All 3 have all started their first vaccinations and will soon be ready for their forever homes! If you're looking to adopt then please check out our adopt page here and take a look at these three.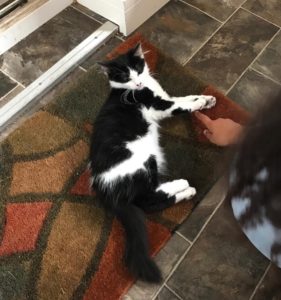 We have also waved goodbye to Hank and Elliot (now Polo) to their lovely homes in Leeds and
Holmfirth! We are already getting wonderful updates from their new families! Hank has already decided on his favourite spots in the house and of course found the food bowl within minutes of arriving! We expected no less. Polo is already settled and is his usual cheeky self. Have a wonderful life angels, we will miss you both x